There is enough drama when it comes to my cycling. Well, not really, but things have to work and work properly in order for my cycling to be without drama. I can't stand things not working well. Disgusting.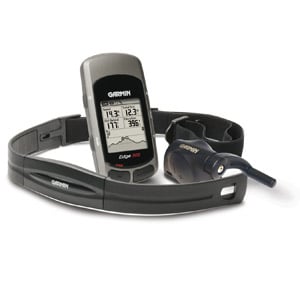 Anyway, like I said I would, I wanted to make sure my Garmin Edge 305 was dead before I jumped on a new computer. I am entirely relieved that I do not have to get a new computer. Had my 305 been dead, I would have had been fairly obligated to downgrade in computer abilities. This isn't the first time my 305 has given me problems, but I will stick with this thing as long as I can. My 305 is a good computer. I know it is because on
Garmin's website
the 305 is listed at an msrp of $350. Yikes. (I got it refurbished on ebay like a smart one for under $200) Although I am happy my 305 is up and running again, I can't help but be annoyed that the cadence and speed sensor is no longer tracking my speed.
That is a piece not working properly, and in the interest of my willingness to get a new computer if need be, and my want for things to work properly I think I may have to buy a new sensor. I want to know my speed, distance, and ride data as accurately as I can. This sensor will cost $35-$40 depending where I get it.
I was able to count all of my change today and I have about $125. Very nice. That will be more than enough to replace this sensor and I hope will prove to be a nice buffer for things I need to get for my training, and upcoming racing season.